LOS PEDROCHES Denomination of Origin


What is the Los Pedroches DOP?
It is a symbol and guarantee of its quality, exclusivity and authenticity. Los Pedroches is one of the four unique Protected Denominations of Origin of Ibérico pork that exist in Spain.
A European recognition, which protects the name of this land linked to Ibérico pigs in such an intimate way that they are distinguished from the others because they are raised in this area.


THE DESIGNATION OF A UNIQUE ORIGIN
Indulge the senses with every bite and feel captivated to a special place of unlimited beauty and uniqueness, enveloped in a thick blanket of grass and a forest of centuries-old holm oaks, cork oaks and gall oaks that feed our Ibérico pigs with their precious fruit. This is the origin of our ham, consisting of both the pork ham (hind leg) and the pork shoulder (front leg): the region of Los Pedroches , a unique environment, full of pastures and small hills located in northern area of the province of Cordoba where the air is suffused with that calmness that is essential to create an authentic gastronomic treasure.
Shop now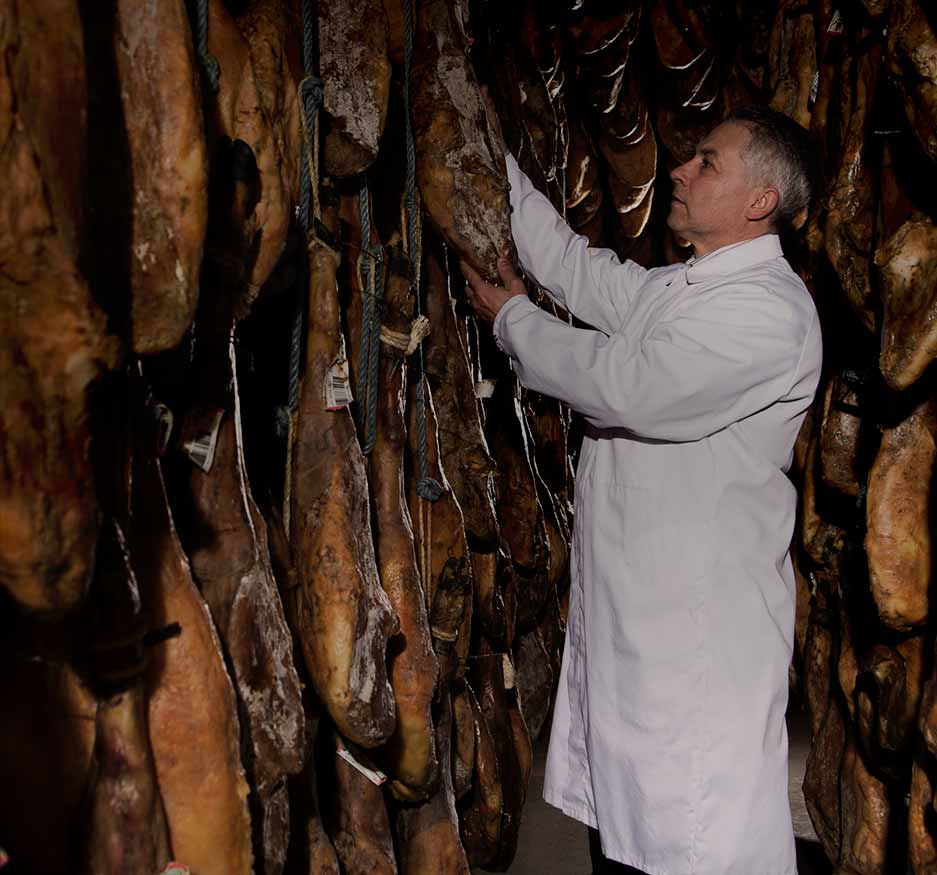 THE BEST ENVIRONMENT FOR A SPECIAL PREPARATION
Each pork ham is a unique creation stemming from the careful preparation of each piece in a unique environment with a special microclimate designed for the curing process. In addition, the know-how passed down from generation to generation, the slow aging in our cellars and natural drying houses, where our Pork Ham Master oversees the quality process with total dedication, checking every aroma, the exact amount of salt and the optimal curing temperature.

OUR MOST EXCLUSIVE PRODUCT
At COVAP we create a limited number of acorn-fed 100% Ibérico pork hams, which are specially selected for their exclusivity and careful traditional preparation from their source, Los Pedroches. It is a distinctive source that transmits its unique and inimitable personality.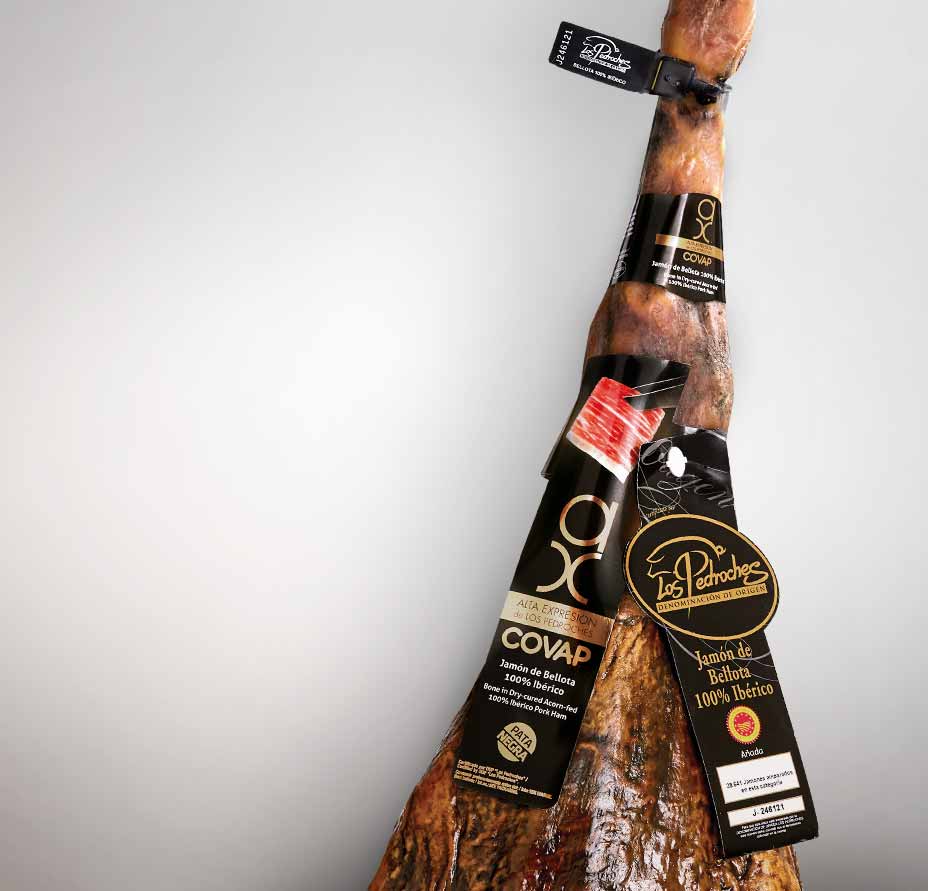 CERTIFIED AUTHENTICITY
All our Alta Expresión de Los Pedroches acorn-fed 100% Ibérico pork products, consisting of both pork hams and pork shoulders, are certified by the Los Pedroches Designation of Origin using a tamper-proof seal with a unique code that identifies their authenticity.
Additionally, each piece bears the PDO band with individual number, information about the number of animals certified in its category and the campaign year that the piece belongs to. This seal is placed individually by a member of the Los Pedroches Protected Designation of Origin Regulatory Board.
IDENTIFICATION AND RANGE OF PRODUCTS
COVAP Ibérico pork products are identified with different labels that allow each consumer to be sure that what they are purchasing is authentic and what category it belongs to, thus complying with the regulations of Iberian cold meats.
This symbol of quality guarantee is very important to differentiate one pork ham from another, informing the customer of whether it has a PDO, whether it part of the Ibérico breed, and, if so, in what percentage, on top of whether it is acorn-fed or grass-fed, and so much more valuable information.
ACORN-FED 100% IBÉRICO PORK HAM
Seal
Each of our COVAP acorn-fed 100% Ibérico pork ham, consisting of both pork ham and pork shoulder, has its own tamper-proof black seal that displays the product category, making it easier to identify: Acorn-fed 100% Ibérico products.
Diet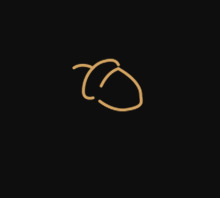 Each of the pork hams in this category comes from free-range 100% Ibérico pigs raised on our pastures and fed exclusively during the last stage of their life—the fattening stage—on natural grasses and acorns. All of this also appears on the band so to provide consumers with clear and authentic information.
Breed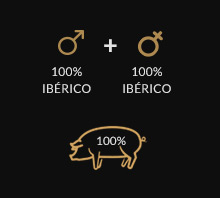 The pork ham and pork shoulders in this category come exclusively from pigs which are 100% Ibérico breed, which means that—in their family tree—they come from the pairing of pigs with mothers and fathers that are 100% Ibérico breed. The breed's purity percentage is indicated on the band that appears on the piece next to the brand, in accordance with Ibérico product quality standards, part of the Royal Decree 4/2014 (Norma de calidad del Ibérico, Real Decreto 4/2014).