La Dehesa where we raise our 100% Ibérico Pork
A genuine natural landscape where the passage of time has united generations of honest men and women committed to a way of life that combines tradition and innovation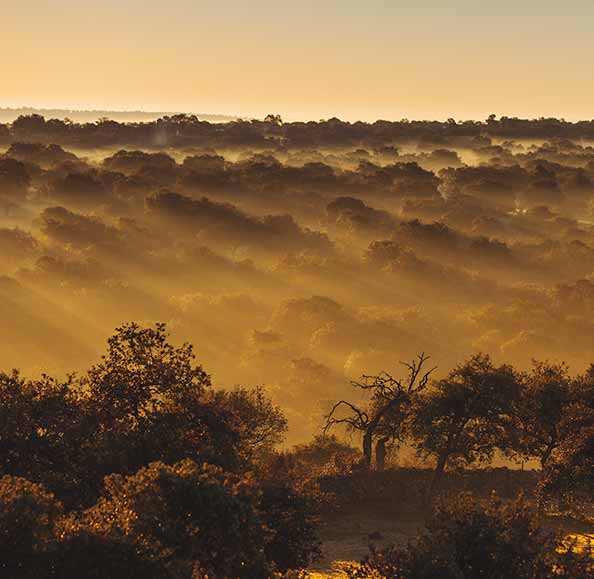 A UNIQUE ORIGIN

There was a time when an immense sea of holm oaks stretched beyond the horizon in the region of Los Pedroches. Their bronze fruits fed a unique breed of animals: 100% Ibérico pigs. A legacy that has lived on to the present day.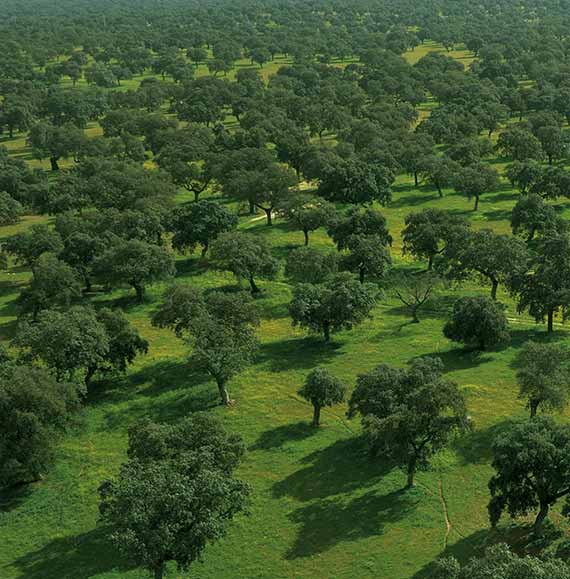 A PRIVILEGED LEGACY

Today, these same millennium-old holm oaks feed the descendants of that special lineage of animals, within an ecosystem considered unique in the world: the pasturelands of the Valley of Los Pedroches.
These are the two key factors—breed and environment—to making one of the most exquisite delicacies from our land: COVAP Ibérico pork.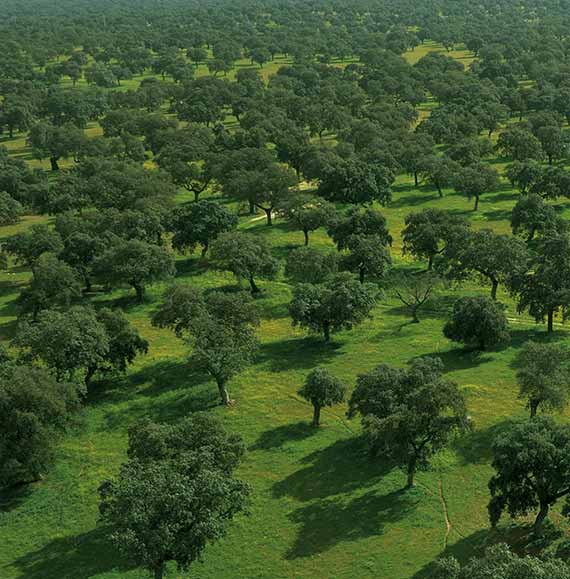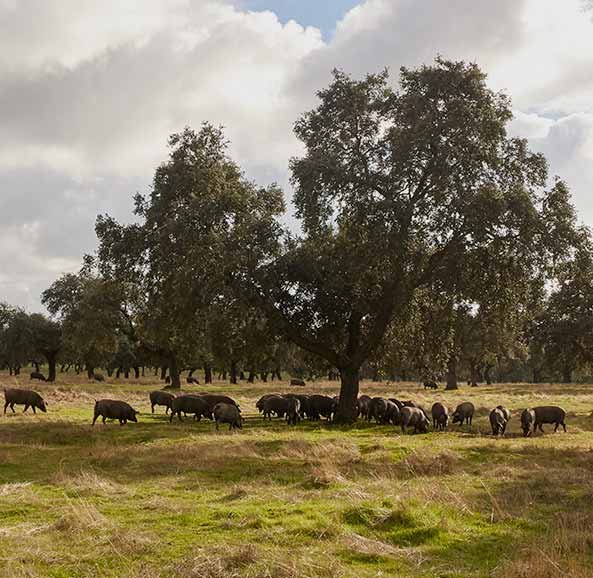 LAND OF PASTURES WITH MILLENNIUM-OLD HOLM OAKS

A special area set in the Valley of Los Pedroches, in the north of the province of Córdoba, which is home to one of the largest holm oak forests in the world: nearly 300,000 hectares of woods and fields offer our Ibérico pigs the ideal environment to grow in total freedom, which influences the quality and flavor of our products.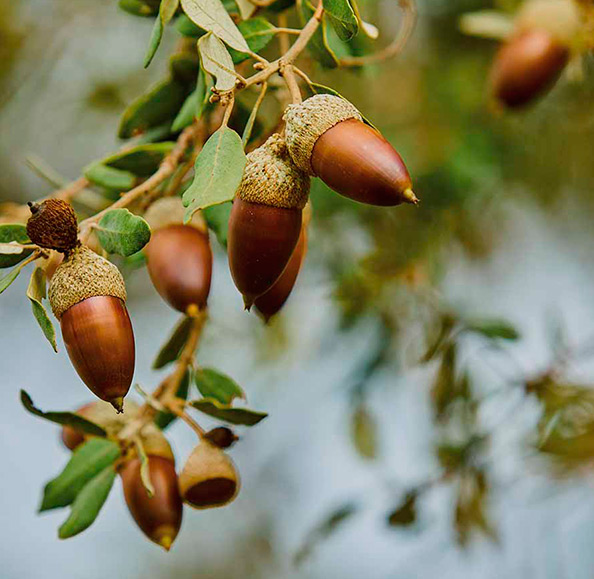 THE ACORN AND ITS SWEETNESS

Our valley is a privileged location due to its altitude (over 300 meters) and its terrain, with a microclimate that is perfect for curing Ibérico meats. It is a very rich landscape with a variety of oak trees (Quercus), providing the best pastures and highly-valued fruits for our animals: an acorn typical to the area that brings its touch of sweetness and nuances to COVAP Ibérico meats.