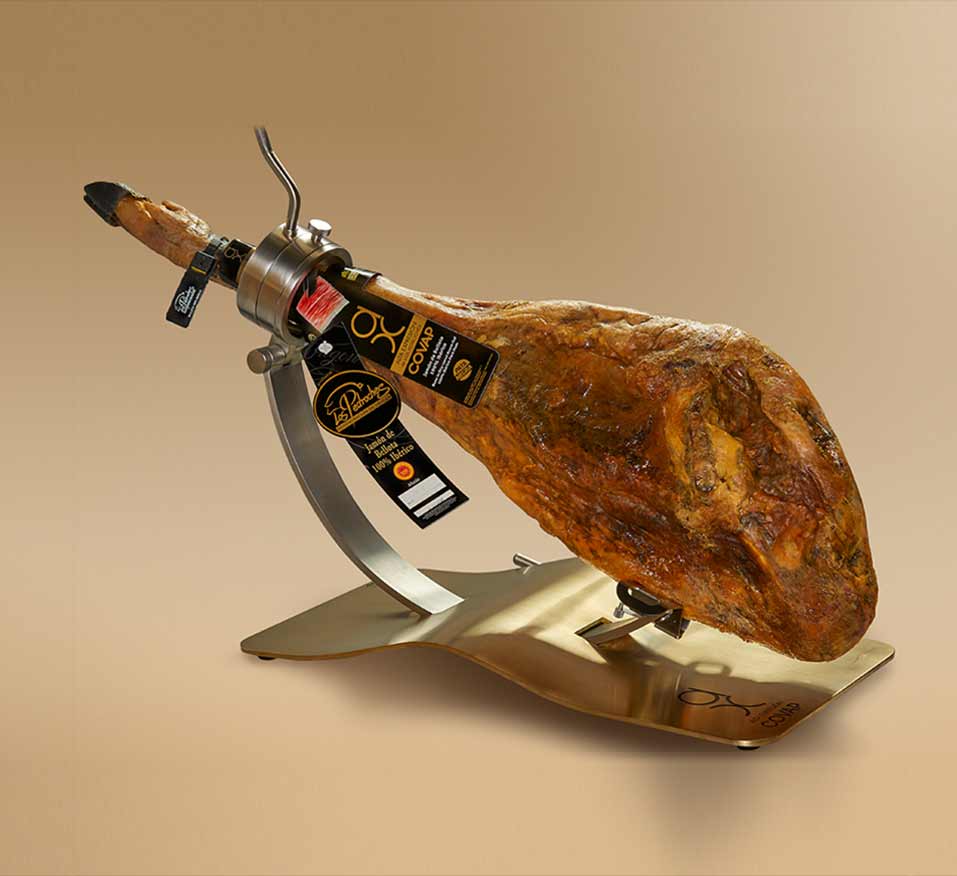 A sublime selection with Denomination of Origin
100% Ibérico pork hams and pork shoulder "Alta Expresión de Los Pedroches" have the Los Pedroches Denomination of Origin , a symbol and guarantee of its quality and exclusivity.
Los Pedroches is one of the four unique Protected Denominations of Origin of Ibérico pork that exist in Spain. A European recognition, which protects the name of this land linked to Ibérico pigs in such an intimate way that they are distinguished from the others because they are raised here.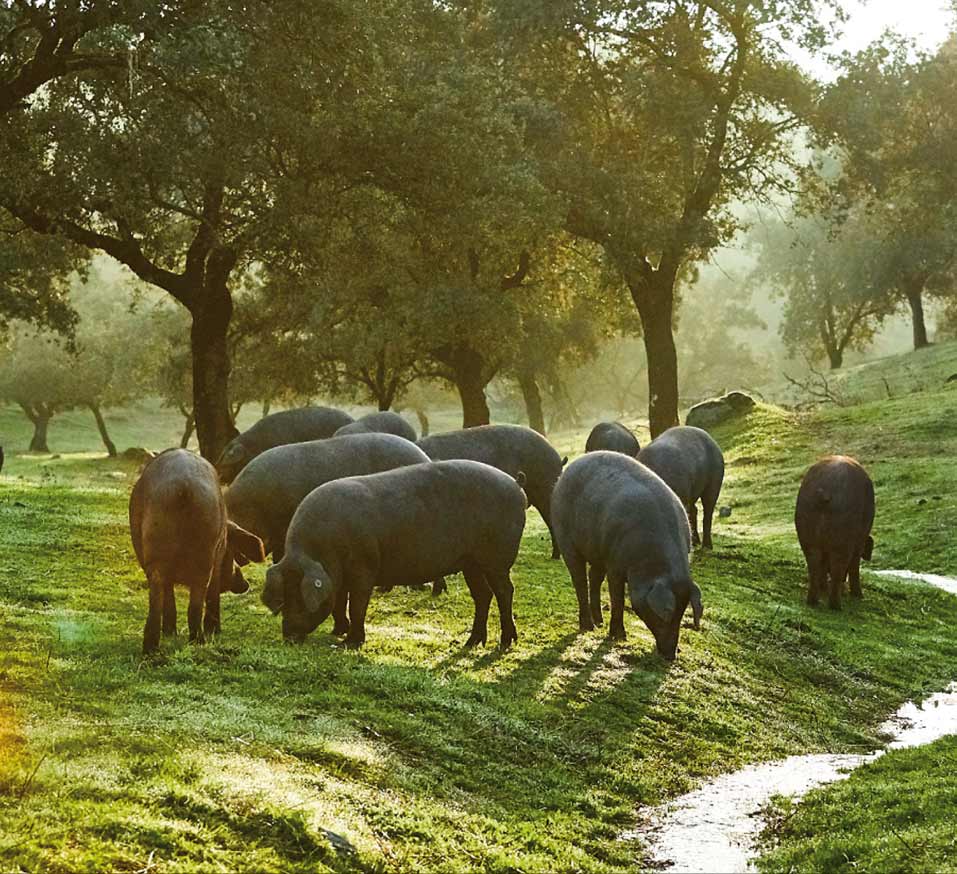 The expression of the 100% Ibérico breed
The selection of Acorn-fed 100% Ibérico Alta Expresión of los Pedroches pork hams and shoulders comes from 100% Ibérico breed pigs which are registered in official genealogical records.
It is a unique lineage of animals, a legacy of our ancestors, transferring the character, flavor and perfect texture into each piece, thanks to having been raised free-range on our own Los Pedroches pasturelands.
In addition, all of our products by this brand are made exclusively from "Bellota" (Acorn-fed) Ibérico pork, the highest category in the Official Ibérico Pork Classification.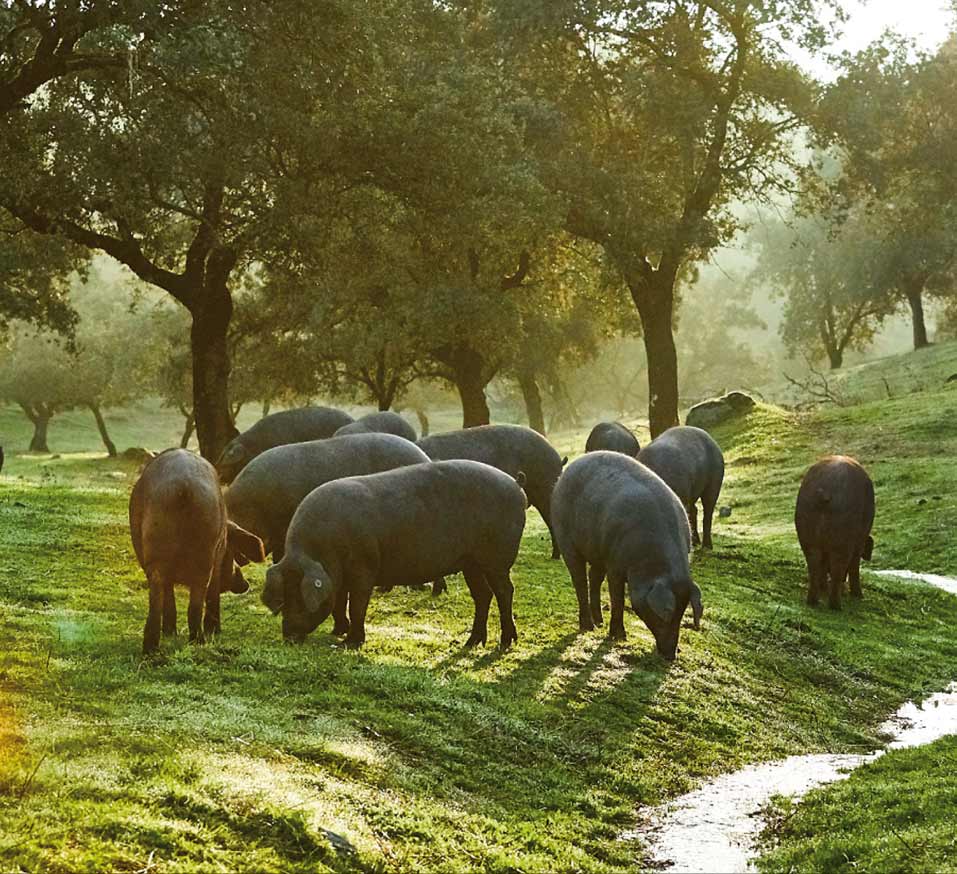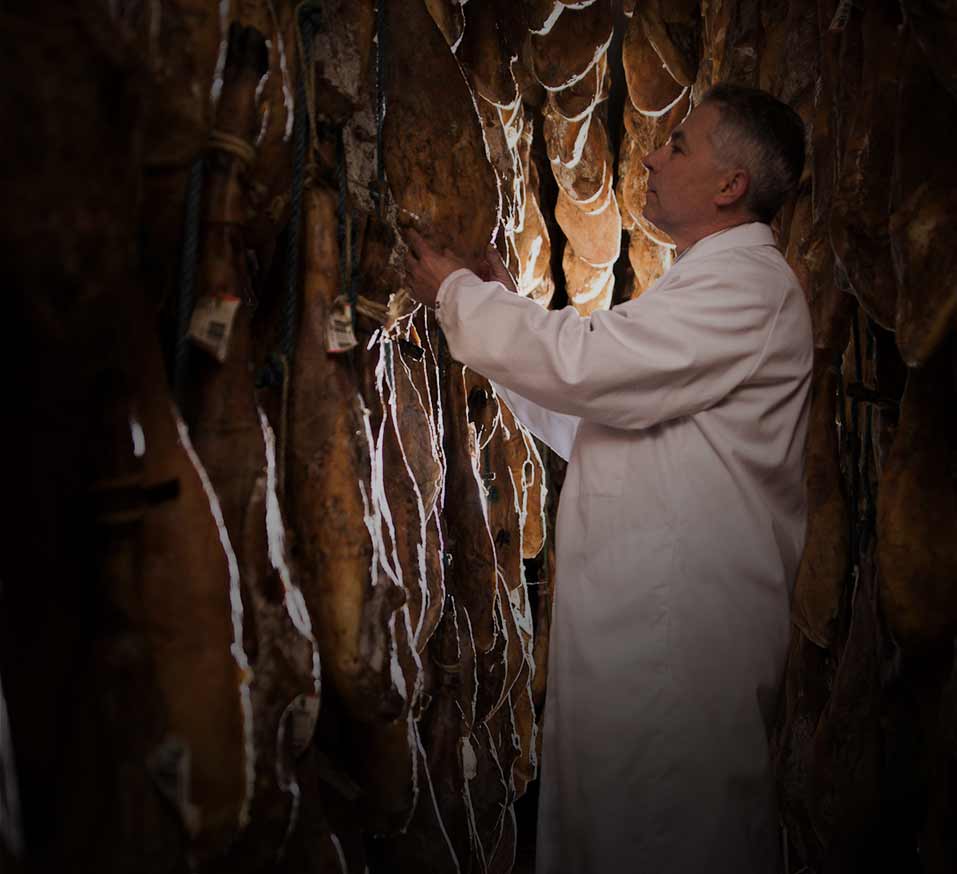 Quality at its highest expression
Our Alta Expresión of Los pedroches Pork Hams and shoulders are a truly exclusive pleasure, because only a limited number of pieces are selected for this line.
Each precious piece is the result of careful, traditional craftsmanship, and strict control of quality from the source through to aging in the curing house.
It's there that our Master Pork Ham Makers can truly express themselves, with the dedication that a true work of art requires. Controlling each aroma, the exact amount of salt and the optimum curing temperature creates a unique Pork Ham. The salt used to make our Pork Hams comes from the Odiel salt flats, a natural park in the Huelva marshlands


This is the Alta Expresión of los Pedroches product range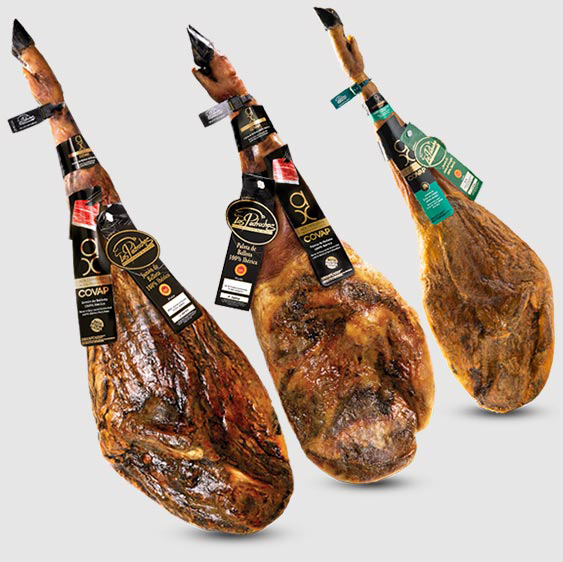 Pieces

Acorn-fed 100% Ibérico pork ham Alta Expresión of los Pedroches
Acorn-fed 100% Ibérico pork shoulder Alta Expresión of los Pedroches
Grass-Fed 100% Ibérico Pork Ham Alta Expresion of Los Pedroches
Deboned

Acorn-fed 100% Ibérico pork ham Alta Expresión of los Pedroches
Acorn-fed 100% Ibérico pork shoulder Alta Expresión of los Pedroches