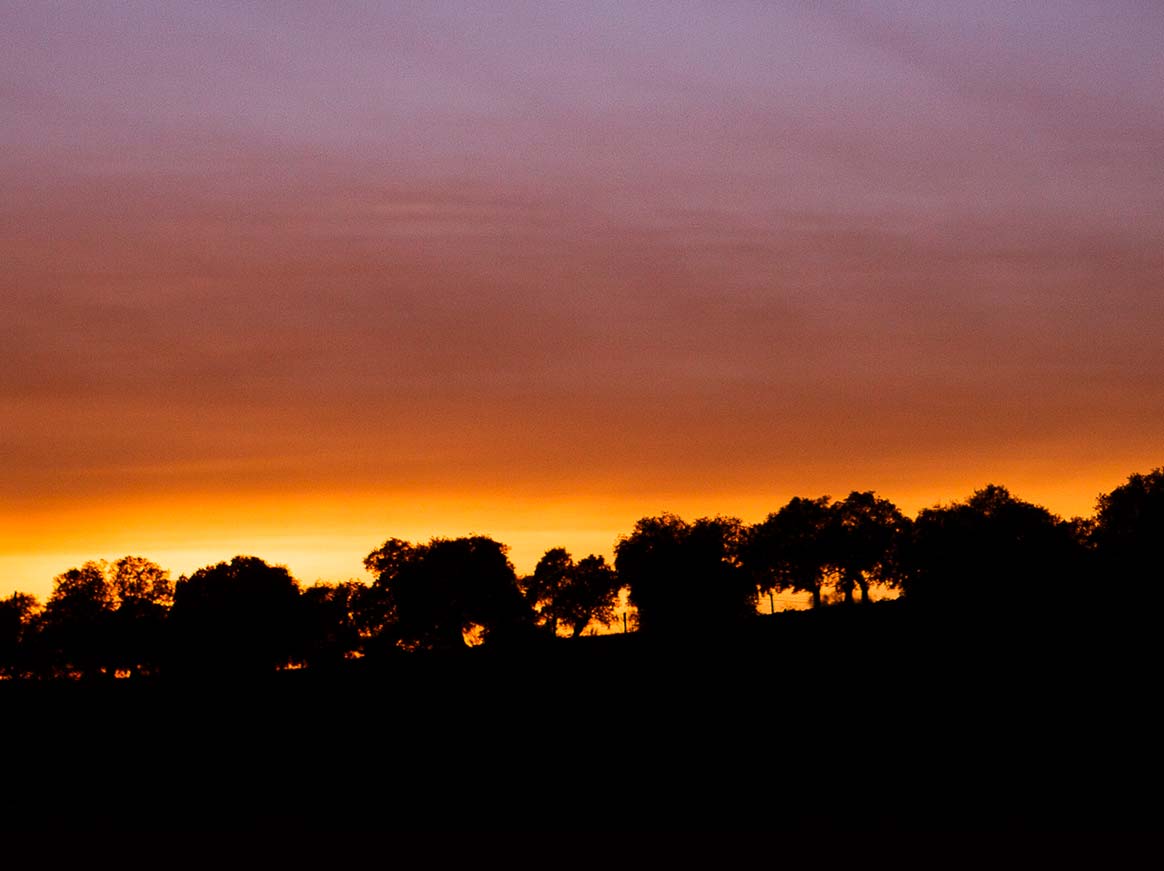 A unique origin, the soul of its flavor
Esenciaúnica Ibérico pork products come from a unique environment: our pasturelands, covered with the best grass and millennium-old holm oaks, which generation after generation, have provided valuable acorns to the pigs.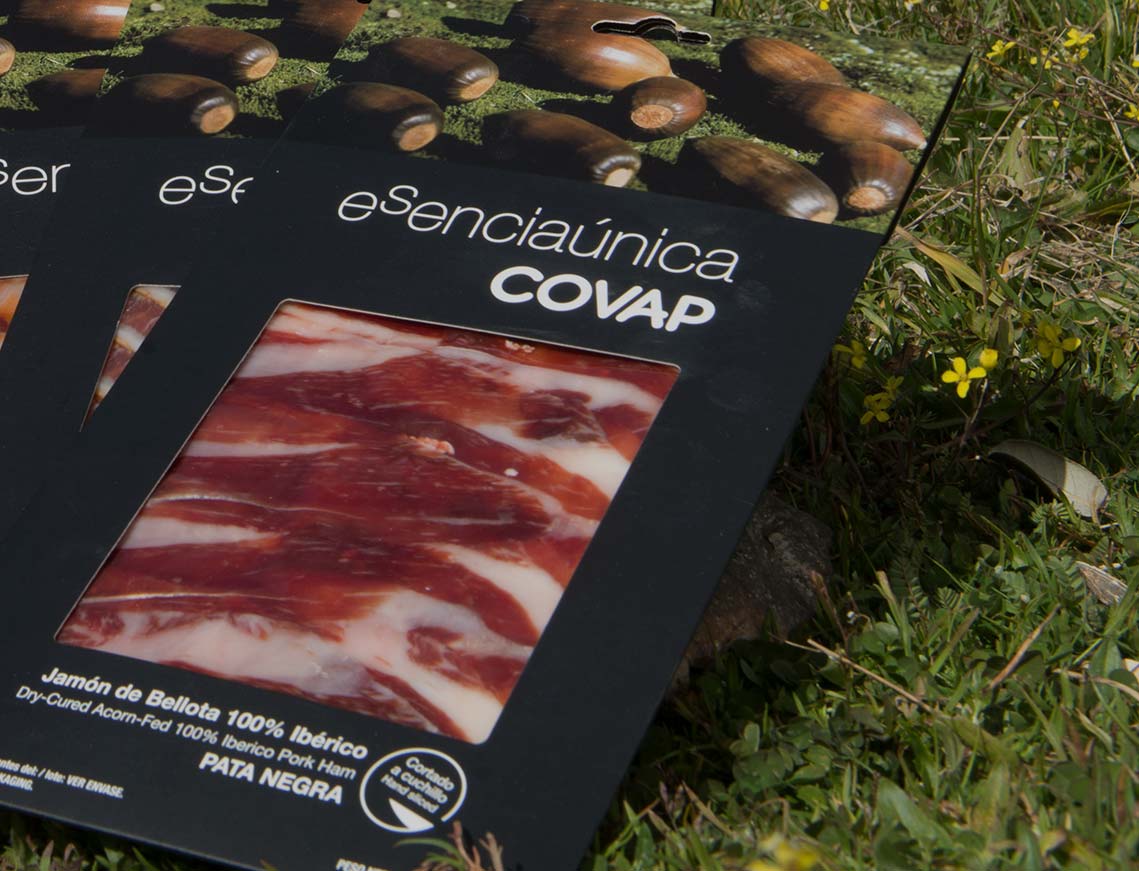 The essence of good taste
The unhurried pace of its production, aging in the curing house, the year of production and dedication make each Pork Pork Ham unique and unrepeatable. The past and tradition have merged into today's intense taste and flavor that linger on your palate, in time.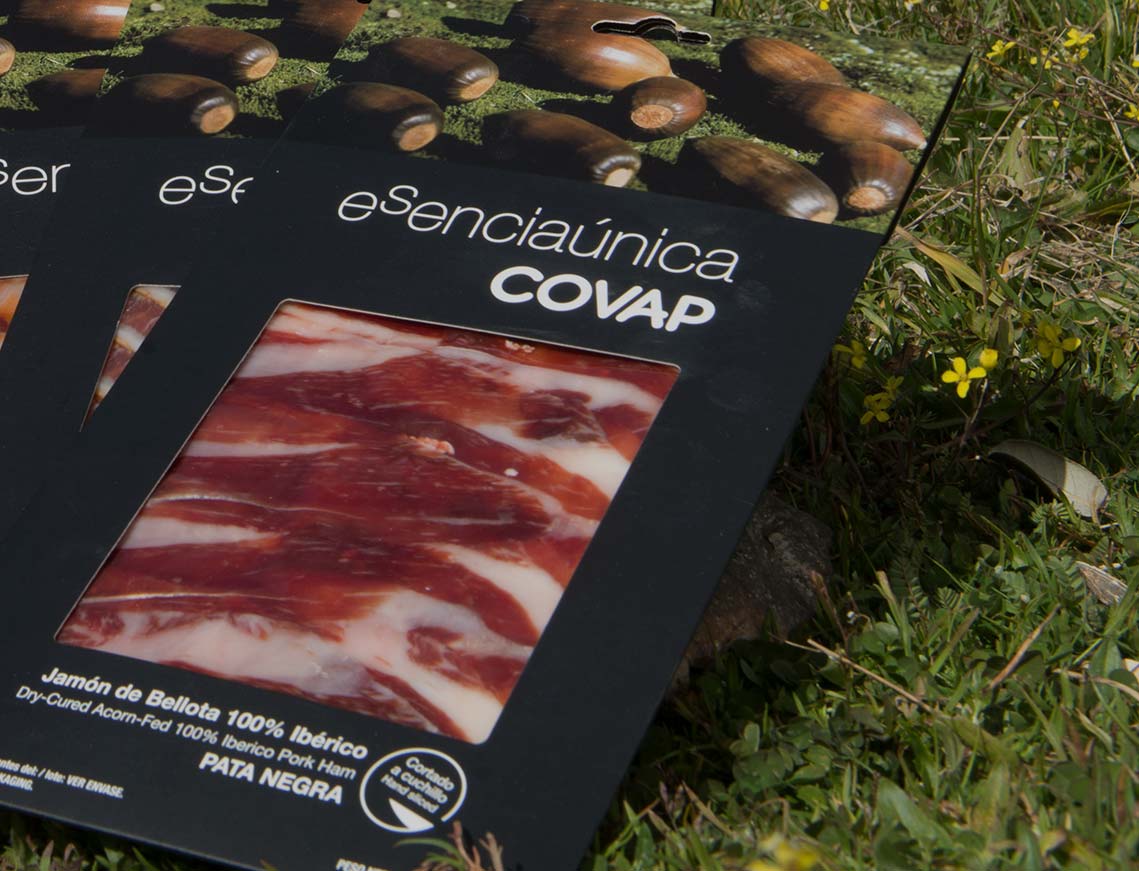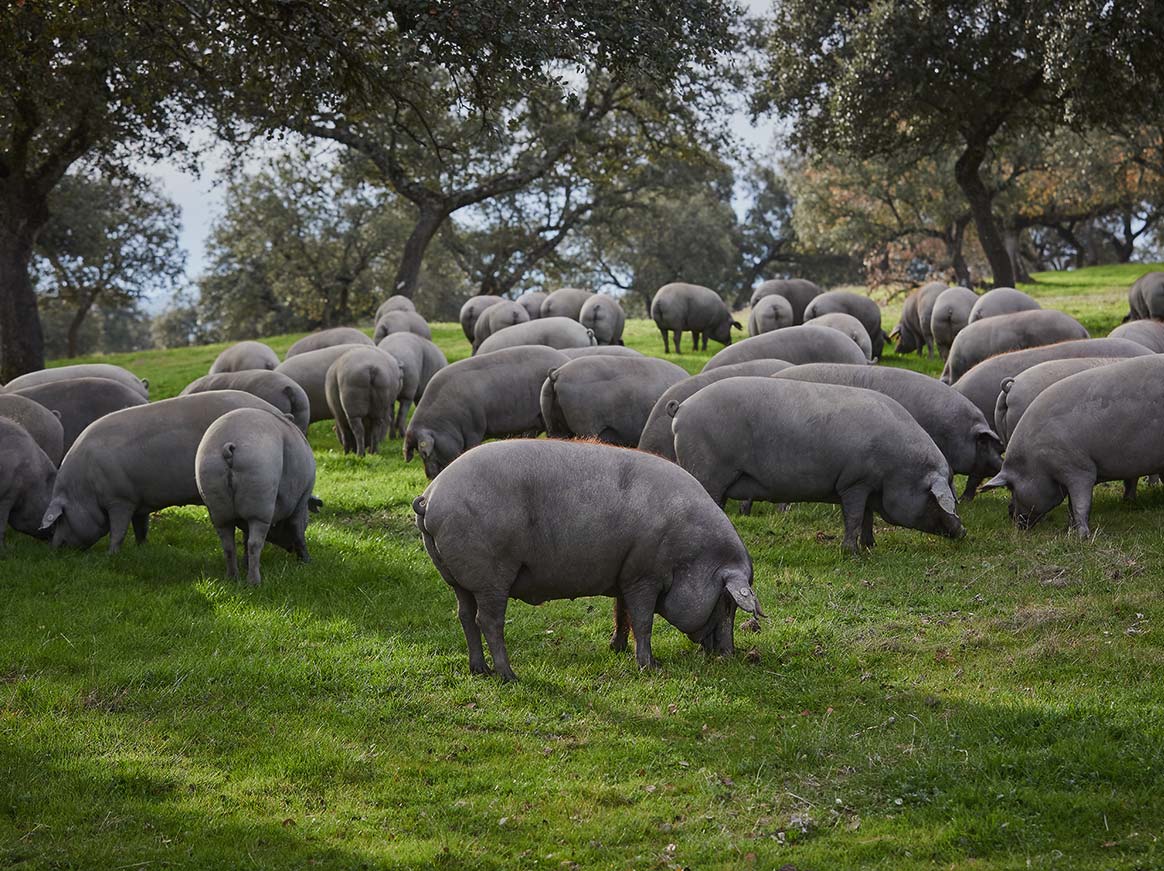 The Ibérico breed, the soul of quality
Our Esenciaúnica acorn fed 100% Ibérico pork products from 100% Ibérico pigs, registered in a genealogical book. A unique and authentic breed which lives off total freedom in the wooded pasturelands that form its natural habitat. Our Esenciaúnica products are a selection of special Pork Pork Hams that our master Pork Pork Ham makers monitor during the entire curing process to ensure the best quality.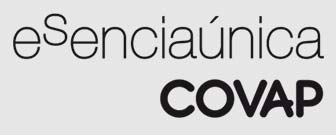 THIS IS ESENCIAÚNICA PRODUCT RANGE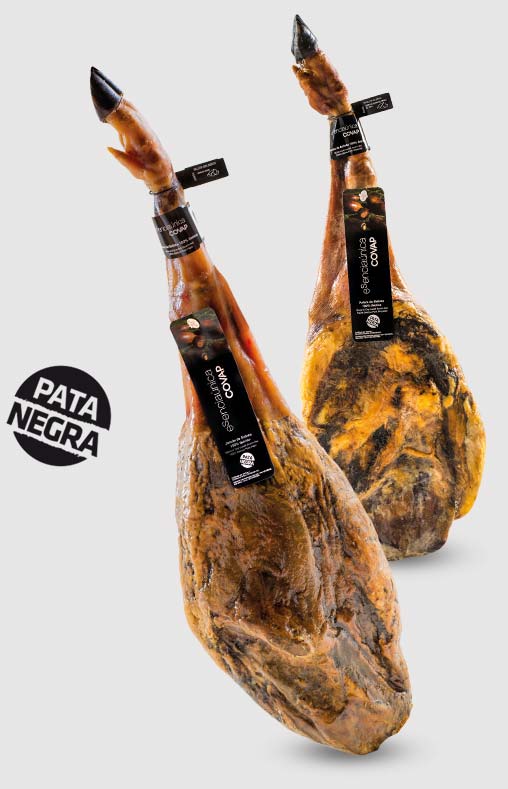 Pieces

Acorn-fed 100% Ibérico pork ham
Acorn-fed 100% Ibérico pork shoulder
Pieces

Acorn-fed 50% Ibérico pork ham
Acorn-fed 50% Ibérico pork shoulder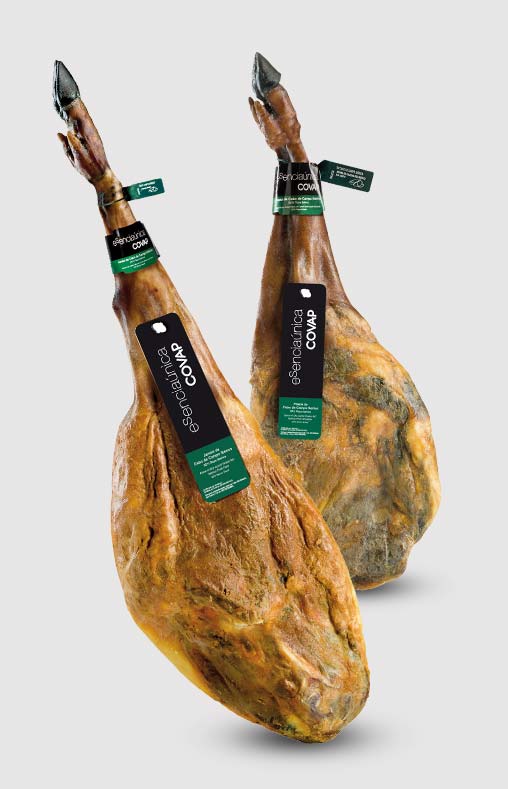 Pieces

Grass-fed 50% Ibérico pork ham
Grass-fed 50% Ibérico pork shoulder
Deboned

Acorn-fed 100% Ibérico pork ham [Deboned]
Acorn-fed 100% Ibérico pork shoulder [Deboned]
Deboned

Acorn-fed 50% Ibérico pork ham [Deboned]
Acorn-fed 50% Ibérico pork shoulder [Deboned]
Deboned

Grass-fed 50% Ibérico pork shoulder [Deboned]
Grass-fed 50% Ibérico pork shoulder [Deboned]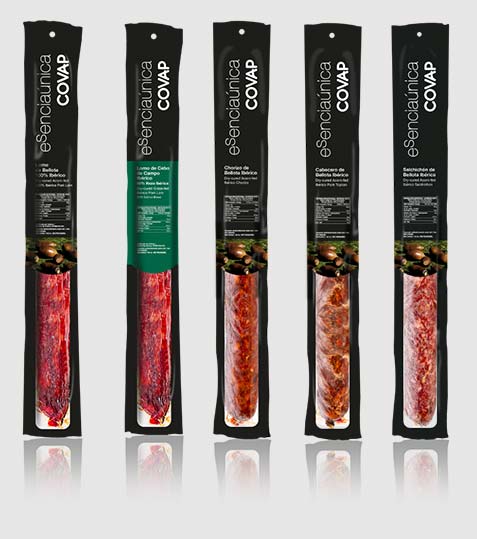 Whole pieces

Acorn-fed Ibérico pork loin
Grass-fed Ibérico cured pork loin
Acorn-fed Ibérico Chorizo
Acorn-fed Ibérico cured sausage (Cabecero)
Acorn-fed Ibérico salchichón
Sliced 70G.
100% Ibérico

Acorn-fed 100% Ibérico pork ham
Acorn-fed 100% Ibérico pork shoulder
Acorn-fed 100% Ibérico cured pork loin
Acorn-fed Ibérico Chorizo
Acorn-fed Ibérico salchichón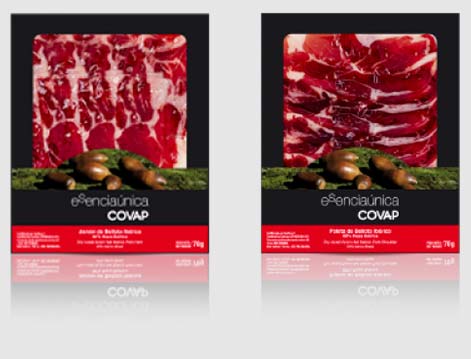 Sliced 70G.
50% Ibérico

Acorn-fed 50% Ibérico pork ham
Acorn-fed 50% Ibérico pork shoulder
Sliced 70G.
Grass-fed

Grass-fed 50% Ibérico pork ham
Grass-fed 50% Ibérico pork shoulder
Grass-fed 50% Ibérico pork loin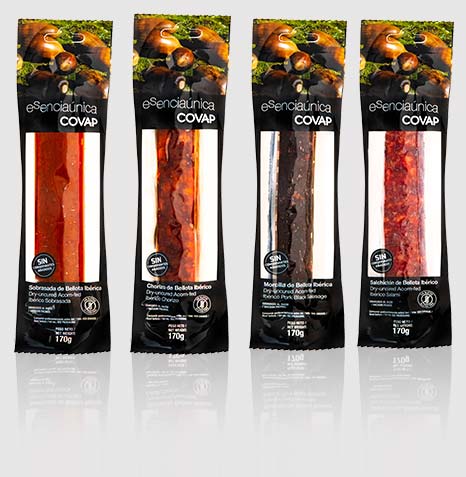 Chubs

Dry uncured ibérico sobrasada
Dry uncured acorn fed ibérico chorizo
Dry uncured ibérico blood sausage
Dry uncured ibérico salami